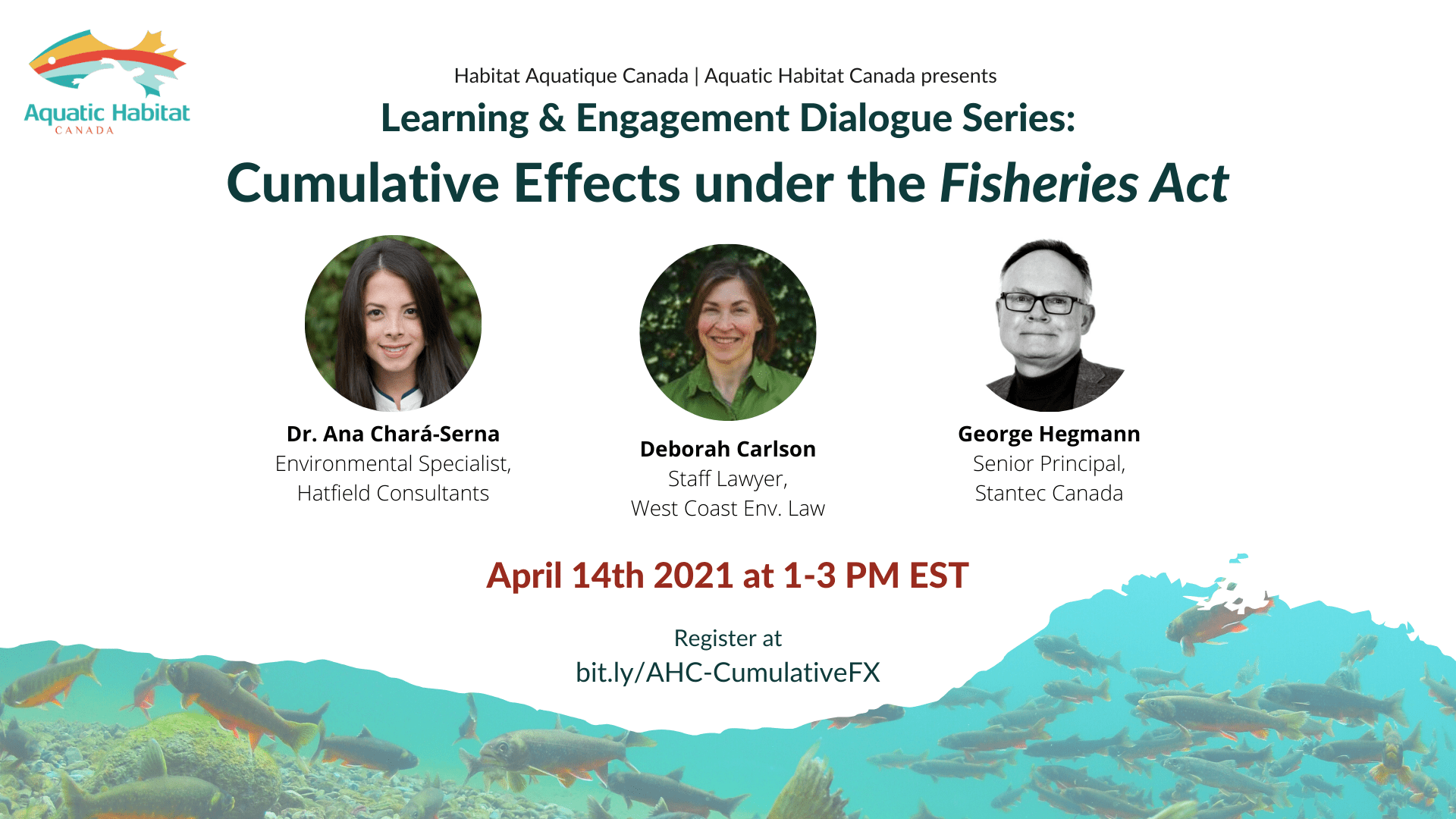 AHC will be hosting expert speakers from multiple sectors to present their involvement in and perspectives on Cumulative Effects. This webinar will include an open panel discussion and Q&A period. This series is based on the consultation topics of Fisheries and Oceans Canada's Fish and Fish Habitat Protection Program (FFHPP) development process.
For tickets and additional information: Register on Eventbrite
Follow us on Social Media for updates.